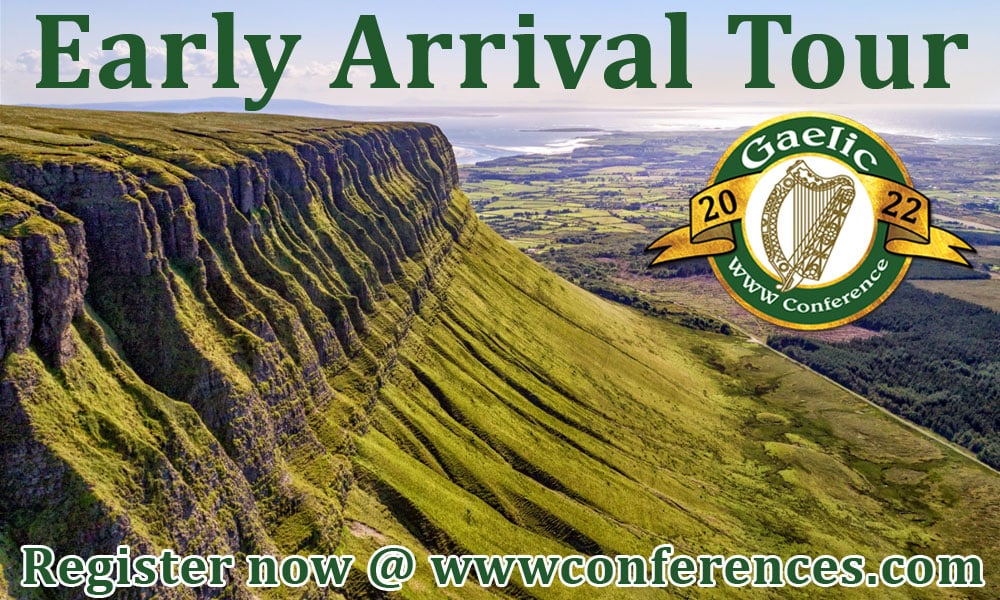 Register now for our Gaelic – Early Arrival Tour.
Our tour guide and archaeologist Frank Scott will show you the hidden beauty of Ireland.
The tour is free but limited to 30 attendees. Please note that you need to have a ticket for the
Gaelic WWW Conference 2022 to register for this tour.